Emerald_Eyed_Oxi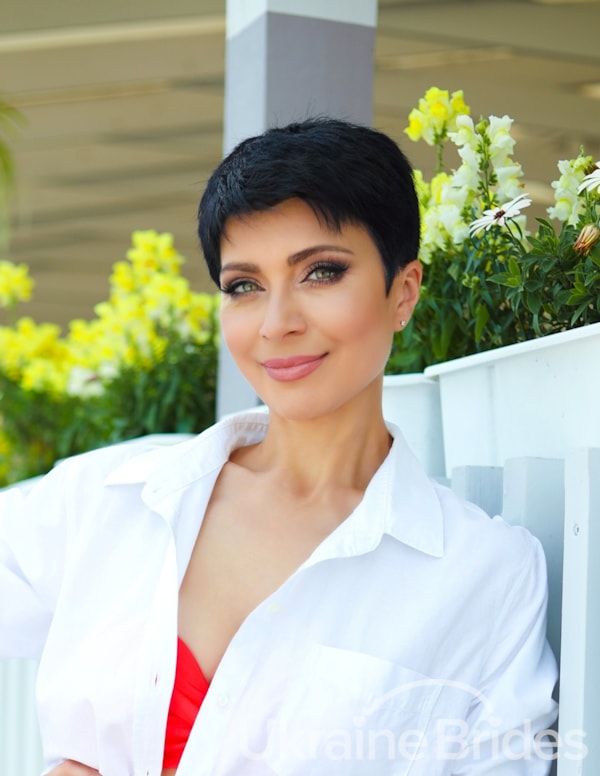 MY INTRODUCTORY VIDEO
Additional photos
Personal details
Willing to relocate to another country
Administrative / Secretarial / Clerical
Ideal people and spouses do not exist. Agree? I hope to find such a person for whom I will be wonderful when I am myself. My name is Oksana and I am ready to meet my partner. YOU!!! Who am I? I propose to start communication and get to know each other, right? In short, I work remotely as an accountant, I have an adult independent daughter and I have a lot of stories to tell you. Tell me about your dreams? How about dreaming together? I guess our dreams say a lot about person, yes? My list: THE MAIN - I dream of meeting a man who would be my friend, travel partner, romantic partner. Because it is sad to enjoy life alone, you need to share joy and happiness with someone. And further: -Go to Broadway and see a real musical. -Rent an apartment and live a month in Rome. -Travel South America -Travel across the USA by jeep to the Grand Canyon and Monument Valley -Visit the Pink Concentrate -Have a house on the coast with an orange garden and spend there from time to time -Spend a few days in a mountain chalet with a fireplace and a beautiful view from the window -Leisurely travel around English cities. -Sleep in old houses, dine and dine in old pubs and walk wherever you want. -Travel to Portugal for a Porto tasting. -Learn to dance the tango -Go skiing in Italy and Austria -Deal with procrastination -Take an extreme driving course ... and a lot more! PS UPDATE I am from Sumu, but currently I am in UK
My ideal partner is someone with a strong character. Likes to discuss books and movies. He knows how to have fun and alcohol is not necessary for him for this. I am happy to go on a spontaneous journey: on foot, by bike, by car - it doesn't matter. Honest: openly, calmly and without pretensions will say if he does not like something. He has real inner kindness.
My main dream is meet YOU!
The most favorite "sport" is snorkeling in the Red Sea! - this is in the first place. I have my own bike and in good weather I like to make small trips on a day off. Cross-country or downhill skis to the best of my ability, but I also have them in my life. I do yoga regularly to keep my body and mood in shape. I like dancing very much !!! From "something else" I love kayaking on a quiet river for a few days. And I don't like running at all, but I like walking.
I love delicious food, I love a beautiful presentation, even if everything is simple and there is no holiday. I love everything related to seafood, fish in any form. I like Mediterranean cuisine very much. I like to try local cuisine in places where I travel. It is always a new experience and taste.
I love listening to music. It is impossible to single out any one genre - I love classical music and modern adaptations of classics, operetta, musicals and, of course, songs.