Lady Vita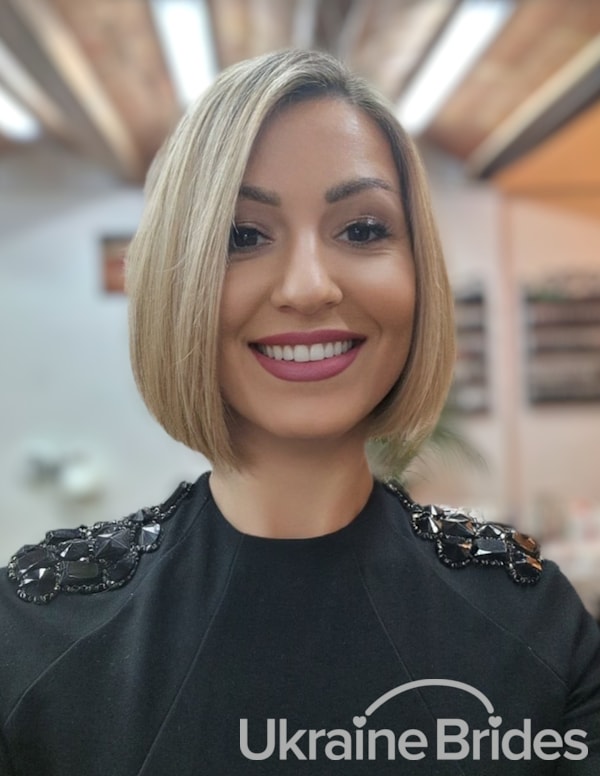 MY INTRODUCTORY VIDEO
Additional photos
Additional videos
Personal details
Willing to relocate to another country
Administrative / Secretarial / Clerical
I am from Yahotyn, Ukraine. I am a cheerful, determined and hardworking woman. I always try to see the bright side of things and make the most of every situation. I believe that a positive attitude can help you overcome any obstacle and achieve your goals. I am also very goal-oriented. I have a clear vision of what I want to achieve in life, and I work hard every day to make it happen. I am not afraid of challenges, and I always try to learn from my mistakes and use them as an opportunity to grow. Finally, I am a very hardworking person. I believe that success is not just about talent, but also about hard work and dedication. I always put in the extra effort to make sure that I achieve my goals and exceed my own expectations.
I am looking for a man who is honest, loyal, and committed to building a life together. Family is very important to me, and I want someone who shares the same values and is willing to work together to create a happy and fulfilling life. But at the same time, I also want someone who has a good sense of humor. Life can be challenging at times, and I think it's important to be able to laugh and enjoy the little things. I love to joke around and have fun, and I want someone who can make me laugh and enjoy life with me. Overall, I am a woman who is serious about finding the right partner, but also wants to have fun and enjoy life. I believe that a healthy relationship is built on trust, communication, and a shared sense of humor, and I am looking for someone who embodies these qualities.
Since I was a little girl, I always knew that I wanted to be an entrepreneur. I would often come up with business ideas and would spend hours brainstorming and planning how I would make them a reality. As I grew older, my passion for entrepreneurship only grew stronger, and I knew that someday I would take the leap and start my own business.
Traveling and cooking are my two main passions. These things always inspire me. I love experimenting with new recipes and ingredients, and I enjoy the process of preparing a meal from scratch.
I really love cooking, especially baking cakes, cheesecakes and other desserts. And of course I love to eat it :)
I like to listen to different types of music, such as pop, disco, classical music.