SLAVIC LOVE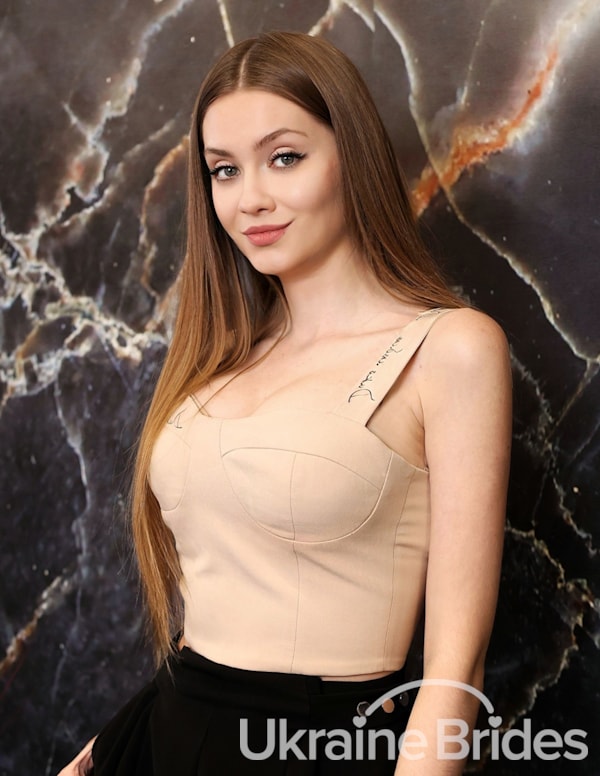 MY INTRODUCTORY VIDEO
Additional photos
Additional videos
Personal details
Willing to relocate to another country
Hello everyone, I'm from Kyiv, but since the war began, I temporarily moved to Germany( I am a very calm person, reserved. If someone wants to provoke me into a quarrel, then I just wish you all the best, turn around and leave in silence. I do charity work, in the winter I help the homeless, distribute food and warm clothes, in the summer I help animal shelters. I was lucky with my job, since I work from home to countries such as America and Europe, so I have a lot of free time. I know the pain of betrayal - that is why I will never cause such pain for a person who is very dear to me and whom I love. I play sports, but at the same time I can call myself a lazy person, since there is nothing better than baking a pie and watching a comedy at home, lying on the couch :) Cooking is my middle name. Working from home gave me the opportunity to learn how to cook well. Sometimes I bake cakes and pies to order, which is a great part-time job. I am a caring, tender, positive, modest girl with a good sense of humor. I am a versatile person and it helps me easily meet people and find common interests in life. I am always looking for something new, I like to expand my horizons and open this world every day. I do not like greed and lies. I am a family girl and dream about a wonderful relationship, based not only on love, but also mutual support, care and respect. I'd love to have video chats!
My ideal man is someone who will eat my food even if I add too much salt. A person who will never forget to wish me good morning, kiss my nose and wish me good night before bed. As my goal is to build serious, lasting and happy relations, I want to meet a loving, caring, reliable, supportive man. I want us to understand each other by one sight and complement each other. Do you feel that we are the parts of the same puzzle?)) Then write to me!
Several years ago, a close friend of mine died of cancer. Since then, my dream has been to open a fund for people with the last stage of cancer and give them the opportunity to travel with their relatives to those parts of the world where they wish for free. I hope that my partner will help me with this.
I really love to read books, I can read them every day and a lot. I also love to do it out loud, I hope that my man will be an excellent listener to my reading. I am learning to cross-stitch, but so far it's not good at it. When I have time to learn to draw, my associates say that I am good at it. Cooking is my hobby, I can cook very tasty food. And where there is delicious food, there is sports. I try to keep myself in shape and plan to start going to the pool.
Food is what makes me really happy! I really love to eat, especially Mexican and Asian cuisine. I can eat anything and everywhere :) But I still think that there is nothing tastier than my homemade food, which is prepared with love. I haven't tasted anything tastier yet than my family recipe borscht and garlic dumplings!
I love absolutely any music. From country to rock. I also love going to French musicals. I listen to the radio where mixed styles are played around the clock. I love dance music very much, to which I dance every morning to wake up.