Gentle Snowdrop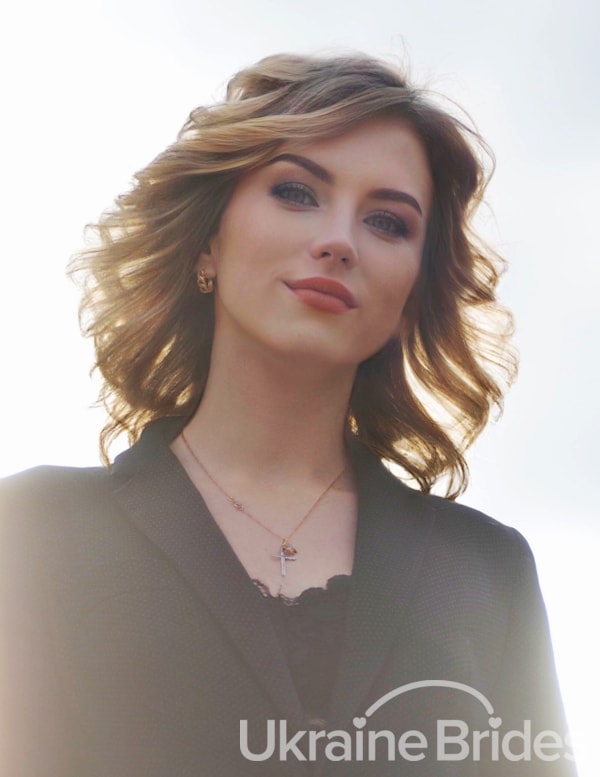 МОЁ ИНТРО ВИДЕО
Дополнительные фото
Дополнительные видео
Личные данные
Willing to relocate to another country
Finance / Banking / Real Estate
I lived in 2 cities before the war with Russia. Kyiv cand Vishnevoe. My English is in progress! I'm doing great and I'm happy to go to English courses, so from day to day I will receive a certificate of average knowledge of this language. I hope to practice in the video chat. AGE IS DOES NOT MATTER - I like mature and older man, so lets take our chance and try a match? Am I ready to move to another country? - YES!!! I live in two cities - Kiev and Vyshneve near Kiev. Like the first Snowdrop adds life to the grey life after winter so do I in the lives of people around me. I am a cheerful, kind, caring, pretty girl. I like nature, animals, reading, cooking, knowing new things and communicating with people. I want to build happy relationship with a good man and enjoy life, help to fulfill our dreams and put new for reaching them. I believe in my success. Will you help me to believe in love again?
My ideal partner is someone who will kiss my nose every morning, who will not stay with friends in clubs until the night. My ideal partner knows what caring is and how to show it. Any plucked chamomile from our garden will be enough to make me feel love and care. I love to cook, so I'm looking for a man with a good appetite;) I am here as I want to meet a kind, caring man who will love me and will accept my love.
Open a zoo in the wild. To fence not animals from people, but people from animals. My goal is to create a zoo, so that people would not look at animals, animals would look at people. I also strive to help the homeless with warm clothes and to register flayers and unscrupulous pet owners. My childhood friend died of cancer, so in the future I want to help people with this disease. I hope to open a foundation that helps older people with this disease. Why the elderly? Because EVERYONE helps children! And who will lend a helping hand to those who are already aged, have no relatives and have oncology? I also dream to realize myself as a woman and a happy wife, to develop my favorite occupations and hobbies.
I really love hiking in the summer - I do it so often that I consider it a hobby. Cooking is also my hobby) In my free time I learn to draw from online lessons and study French.
I love to eat because I love to cook. Chinese and Mexican cuisines are my favourites. I have many favorite dishes, for example, I like to eat pancakes with homemade jam from my mother in the morning, pasta with tomato paste, but my favorite food is, of course, grill meat and borscht. Homemade meat from the fire and borsch according to my family recipe. What could be better?
I am a music lover. If I'm in a good mood, cheerful, groovy music plays. When I'm sad, the music is slow and quiet. But the best music plays when you go somewhere. The radio in my country is excellent) Therefore, there is never a problem what to listen to)